15.08.2017 Anna M.

We stayed as a family of four in this beautiful recently redone two bedroom apartment. The flat is very tastefully done and Everything you may need is available, dishwasher, washing machine, hairdryer, kitchen utensils, towels et cetera. The bedrooms are lovely and cool to sleep in. From the kitchen you step out onto a wonderful terrace with sun umbrella, perfect for Mealtimes. From the Terrace view of the beautiful rolling hills with vines and look down onto the swimming pool below, which is inviting - the perfect temperature and very clean. You can easily walk to the village centre and I recommend visiting the tall tower! Many other beautiful villages are also within a short drive. A foodie and wine area all around. Salvatore and Anna are great hosts and happy to help. Highly recommend this property!
27.07.2018 Anne Mobil M.:

We enjoyed so much our stay at Anna and Salvatore appartement which was clean and comfortably and with a great view and the pool just below the terrasse. The house owner was very friendly and helpfull.
27.07.2018 Gill O.:

A lovely flat, equipped for most needs, (though no oven) and stunning views, especially from the rear terrace. The swimming pool is kept clean and is well-maintained, and even at the end of September I enjoyed several swims. This is an area above all for wine lovers and people who prefer unspoilt areas with relatively few tourists. The wine around here is some of the most expensive in Italy - Barolo - but you can get some good deals - we liked Anselma in the village square. Good restaurants - we loved Tre Case - within easy walking distance, so no fears about driving. Salvatore and Anna were kindness itself, checking several times that things were going well and providing extra pillows when I mentioned they might have been nice. We cooked for ourselves many evenings, though it was too late in the year (and the mosquitoes too hungry) for us to eat outside, as we did for breakfast and some lunches. We loved the Donkey Palio in Alba, the first Sunday in October, a wonderful mix of pageantry and humour - those donkeys know their own minds! We also really enjoyed driving round the countryside - you get to understand "tornante" (hairpin bends) very quickly, but it is truly beautiful. We didn't feel the need to go very far afield - there are many delightful villages and castles in easy reach. A genuinely relaxed holiday. Many thanks to Salvatore e Anna. Mille grazie!

22.10.2017 Kristian C.:

The couple that own the place was very helpfull during our stay. The apartment was like a home and quite. You can walk to the beautiful little town in two minutes. The place is very new and the kitchen was nice and "hyggelig". We very much enjoyed the stay !
29.07.2018 Niels :

The hospitality of Anna and Salvatore, the panoramic view to wine fields, the carefully renovated interior of the build, the swimming pool, easy privat parking, walking distance to restaurants in Serralunga, excellent local wine tasting opportunities... you name it!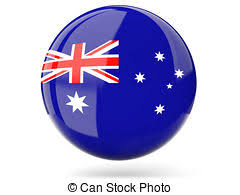 12.08.2018 Julie :

The owners were lovely & friendly and their apartments were well set up and very comfortable. We loved the location and enjoyed walking around town each evening after dinner. It was great to finally get somewhere that had a washing machine, it made being in a warm climate easier. The pool was great too.

11.08.2018 Bart :

Goed uitgeruste accommodatie met een heerlijk zoutwater zwembad. Er was een hartelijk ontvangst van de eigenaar. Meerdere goede restaurants op loopafstand. Het appartement beschikt over een zeer groot balkon/terras met een schitterend uitzicht over het achterland.
03.08.2018 Nicolette:

Top appartement, centrale ligging tov alle interessante dorpen. Zwembad was top! Aanrader
19.08.2018 Tom V.

Wij een familie van 4 met kleine kinderen hebben het fantastisch gehad. Prima appartement van vrijwel alle gemakken voorzien. Het uitzicht is weids over de druiven.